20 Jan

THE REAL ESTATE MARKET – WANT TO BUY FORECLOSURES IN WESTERN NC?

Some people are daunted by the current real estate market.  Do you invest now or wait and see what's going to happen?  One way to know you're buying the very best possible deal on a home in Highlands, Cashiers, Glenville, Sapphire  and Lake Toxaway is to buy a foreclosure property.  Foreclosure properties are well-known for being as good a deal as anyone can get anywhere.  Generally, foreclosures ARE the best possible home purchase to make.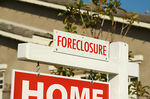 When considering a foreclosure home to purchase, remember that the home is probably going to have to have some repairs made, and there will be some appliances that will need to be purchased.  If spending $25,000 to repair and replace, does it make financial sense to purchase a foreclosed property?  In many cases, it does.  In SOME cases, it doesn't.  Point being, when considering a foreclosure, bear in mind what might have to be spent…do your due diligence before closing!  Have a home inspection.  Get a contractor's opinion.  Price appliances.  If you can get a good deal on a home and not go through the repair/replace process, that could be the answer.  Talk candidly to your Realtor.  See what's out there in your price range, foreclosure or not.  If you decide that a foreclosure property is right for you, your Realtor can guide you safely through the process.  Make sure to look carefully at what you'll need to do in order to make that purchase.  You'll need to have proof of funds or a current pre-qualification letter from a lender.  Earnest Money deposits will need to be certified funds.  The process can take a while, so be patient.  You may be asked to come up with forms or other paperwork you don't normally have to provide in a "normal" transaction.  Please listen to the experts.
In the end, your purchase will be something everyone hopes you'll be proud of!  I can help you navigate those waters and land on shore with ease.  I hope if you're considering any kind of Cashiers Home, Highlands Home, Glenville Home, Sapphire Home or Lake Toxaway Home purchase, you'll call on me.  I have the experience, tenacity and patience to get through the process with relatively little inconvenience to you, the Buyer.  I have some foreclosures listed that may be of interest to you!  Let me know how I can help you.  Please call me at McKee Properties, Inc.  828 399 1580