Highlands and Cashiers hotels, motels and bed & breakfast inns in the western North Carolina area.
The Cashiers and Highlands real estate region has plenty of rooms to rent in vacation homes, hotels and motels.  Highlands and Cashiers are synonymous with quality second vacation homes.  The WNC real estate area will accommodate your vacation wishes, with lots of rooms and homes to rent.  This will continue for you, until one day, you look around your rental and say to yourself: I think I would like to buy my own Cashiers or Highlands home.
Old Edwards Inn and
Spa – Highlands

526-8008

Highlands Inn – Highlands

526-9380

Woodlands Inn of Sapphire (B&B)

966-4709

Laurelwood Mountain Inn – Cashiers

743-9939

41/2 Street Inn – Highlands (B&B)

526-4464

High Hampton Inn & Country Club – Cashiers

743-2411

Hampton Inn – Cashiers

 743-4545

Hampton Inn – Highlands

526-5899

Cabins In The Laurel

743-2621

The Cabins At Seven Foxes

877-6333

Greystone Inn

966-4700

Innisfree Victorian Inn

743-2946

Sapphire Valley Resort Rentals – Cashiers

743-1763

Cashiers Resort Rentals – Cashiers

743-9234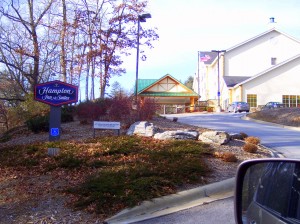 This listing is only a part of what is available in Highlands and Cashiers.  There are many other ways to enjoy the area during your stay!  Some people may prefer homes for rent on Lake Toxaway or Glenville, and there are also condos available for rent in many neighborhoods in Highlands and Cashiers as well.  You can make your vacation whatever you want it to be…and while you're thinking of it, maybe you'd like to consider a permanent vacation home in Highlands or Cashiers.  Please call Merry Soellner…I'd love to help you find the perfect vacation spot or permanent vacation home, here in the beautiful mountains of western North Carolina!!
These locations are examples of areas we specialize in real estate services in: Rosman NC Real Estate, Highlands, Sapphire, Glenville, Brevard, Cashiers, Lake Toxaway.
Locating homes for people like you is what we do in these fine places: Franklin NC Homes, Sylva, Sapphire, Cashiers NC Homes, Glenville NC,  Lake Toxaway NC Homes, Highlands, Brevard NC, Asheville NC, Weaverville NC.
We love to find great building sites for our clients in: Boone NC Land, Linville NC,  Franklin NC and wherever you want to be in western North Carolina.
We can help you find your home, whether it's a new home or older home, in a lovely neighborhood: Lake Toxaway Estates Homes, Hickory Ridge, Stillmont, Stonefly, Cedar Ridge, Cedar High
Full service real estate services are our specialty!  Ask me about these fine areas: Sassafras Ridge Homes, Holly Forest Homes Lake Toxaway Estates, Cedar Hill Homes, Pinnacle Ridge, Holly Forest, High Meadows, Old Edwards Club and more.
Your Contact for Cashiers and Highlands real estate:
Merry Soellner Mountain Properties at Keller Williams: 828. 399. 1580     www.CashiersNCHomes.com
tags: highlands, cashiers, real estate, homes for sale, land for sale, lake toxaway, glenville, sapphire, franklin, brevard, asheville.