15 Oct

Why Hasn't My House Sold?

Ooooh, good question.  Why hasn't my house sold?  This post is really relative to a specific market, but many parts will be relevant in many markets.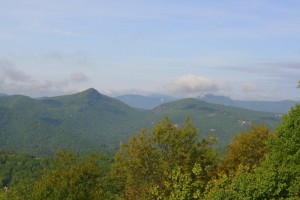 First, Cashiers, NC is a second-home market.  No one has to have a home here, except for the 1,500 +/- year round residents that call this piece of paradise home.  While it may be an ideal place, with beautiful mountains, rivers, waterfalls, flora and fauna, it isn't a place of big industry, oil and gas or banking.  Jobs here are pretty much limited to retail sales, country club management and real estate (and of course, related businesses such as construction).  So, how about the 1,345 houses on the market right now?  That's almost as many as people that live here.  Current, typical sales absorption (and we're just talking numbers here) per year is anywhere between 350-450 homes.  So, we have about 4 years' worth of inventory as I write this post.  Again, no one has to have a home in a second home market.
Second, who really is the real estate expert here?  Is it you, who lives in Naples, FL or Atlanta, GA?  Or, is it truly the people who live, breathe, eat, sleep and dream real estate year round here in Cashiers, NC?  Just because the market in your home town area is doing well does NOT mean this area has recovered even a fraction of what it once was in 2005.  If you think that you have "X" amount of dollars in your property (that you purchased at the height of the market) and that you HAVE to have all of that back, think again.  It won't happen now or in the foreseeable future.  So, when you decide to put your house on the market, PLEASE listen to your real estate professional.  We really do know the market and we know what your house will sell for.  Price your home right for our market, and your home will sell.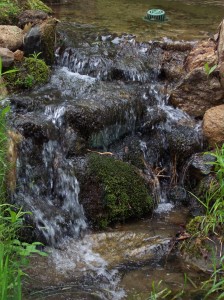 Third,  so you made some personal choices about improvements to your home.  No one cares!!  You put in a masonry fireplace on a porch that cost $50,000, or a $20,000 hot tub, or a loft office with great woodwork built-ins for $35,000, and now you want to make that back in a sale.  Again, no one cares!!  The truth is that none of the items above carry much weight at all in terms of improvements and hot tubs are hauled away to the dump all the time.  If you want to improve your home, up-date your kitchen or master suite.  You'll come closer to getting paid back for the improvements made there than just about anywhere in your home.   Think twice before you spend your money on things, unless you just don't care whether you get the money back or not. Don't make personalized improvements.
Fourth, you haven't maintained the crawlspace/basement, and the dehumidifier hasn't worked for 3 years.  Now you have mold.  People are not tolerating the "musty" smell of mold any more.  Get a grip on your lower levels now, before mold creeps into the concrete and begins to become problematic for you.  Spend the money to encapsulate dirt and rock crawlspaces and install a dehumidifier to dispose of moisture.  Not only will your house be dry and mold-free, but insects and critters will become non-existent in an encapsulated crawlspace.  Get rid of mold and must.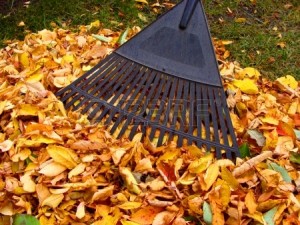 Fifth, take care of deferred maintenance.  Cracked paint, wood rot, moldy/mossy decks, gutters with trees growing in them and spider webs all over the place all need to be taken care of.  You don't want to present your property to someone as an investment with obvious deferred maintenance items everywhere.  If you do, you're looking at a super low offer (if you ever get one).  Why would you expect someone to invest in your property, if you won't invest in it yourself?
Sixth, you did all the above, and your home isn't selling.  What now?  Price, price, price!  Have your real estate professional take a look at the most current comps available.  Is your home still priced right?  Market fluctuations occur all the time, and a year ago, your home may have been priced right, but now it isn't.  Don't get all hung up on that.  Take a look at the current conditions and see if you need to adjust your pricing.  There's really no point in keeping a house on the market if you're not willing to price correctly.  (Think 1,345 houses on the market right now!)  Price right for current conditions.
Having said all the above, I really believe that outstanding properties will always sell.  Outstanding properties.  Outstanding.  That's Outstanding with a capital "O".  It seems to me that no matter your price point, if your property is outstanding, there will always be a demand for it here in Cashiers.  This is one of the best places on earth, and (while many would like to keep it a well-guarded secret) there will also always be those who treasure its natural appeal and simplicity.  Those are the people that will always want outstanding properties. To better understand what I mean by "outstanding", look at properties that are professionally designed and decorated, and those that have been professionally master planned (if they have acreage).  Those quality properties generally have all the earmarks of what we're talking about here.  If you feel like your property could in general be a little more outstanding, confer with a professional, like a licensed architect (who can help you with designing, decorating and master planning).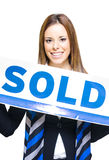 If you invested in an area that's fallen into disrepair for one reason or other, location is the only thing no one can do anything about.  Unfortunately, that's when you have to suck it up and do what you can to recoup your investment.  It probably wouldn't be a wise decision to invest further in a declining area, but do keep up with maintenance items.
I hope this post finds its way to folks who need the information.  I believe these are all important points to getting your home sold.  Most people think their property is really special, and it is.  Make it more special by :
Remembering the market is what it is.
Your real estate expert is an expert.  Please listen to them.
Don't over-personalize on improvements.  Stick to kitchens and master suites.
Keep your home mold free…encapsulate your crawlspace.
Take care of deferred maintenance.
Price right for current market conditions.
I truly hope your home sells.  Everybody wins when the goal is reached!