22 Jan

Tips for Dog Owners Selling Their Home

Tips for Dog Owners Selling Their Home

Once the decision to sell your home has been made, suddenly there are a million things for you to do – list your home, keep your home spotless for showings, shop around for a new home, and pack. While you tackle your growing to-do list, don't forget about Fido. You'll need to make plans for him to be out of the home during the showings, whether that is with you, grandma, a local sitter, or day care. Don't forget to erase all traces of him from your home too. No need to worry, this infographic will explain everything you need to know.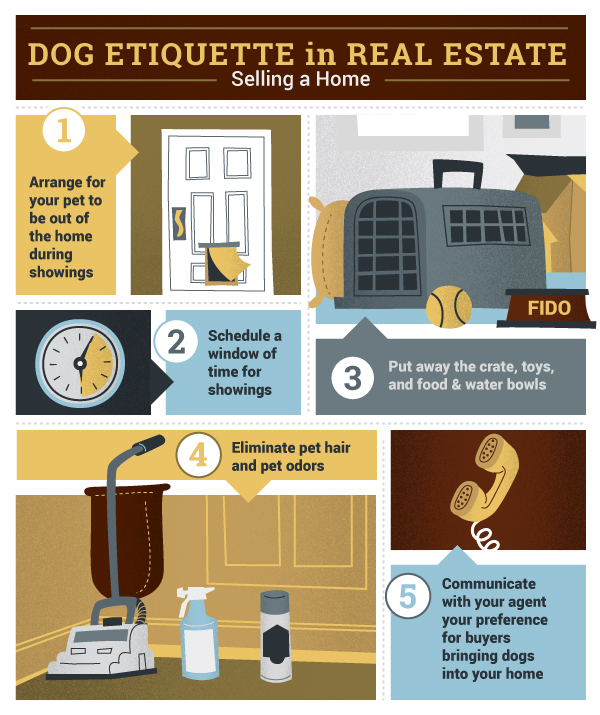 For more information:
1.Visit rover.com to find a place to board your dog
2.Visit thebalance.com for expectations on scheduling showings
3.Visit bhg.com for other tips on decluttering
4.Visit getridofthings.com for tips on eliminating pet odors
5.Visit realtor.com to find more things you should be talking to your realtor about
Once you check the last item off the list and settle into your new home, you can use these suggestions for a dog-friendly day of fun: Hike the 3.6 mile Sam Knob Summit and Laurel Creek Trail or take in the scenery of Pisgah National Forest. Afterwards, stop by Cornucopia or Cashiers Farmers Market for a relaxing bite to eat with your pooch.
Right now it might seem like you can't possibly get everything done. With a little patience, hard work, and a few snuggles from Fido, you will.
Article provided by Medina at DogEtiquette.info