14 Mar

Is This the End of the Buyers' Market?

It's March, 2017…and the mountain resort areas of Cashiers, Highlands, Lake Glenville, Sapphire and Lake Toxaway are seeing a surge of real estate sales activity reminiscent of the  good ol' days of 2005 and 2006!  Does this mean we're coming to the end of the Buyers' Market we've come to know and love over the past 7 or 8 years?  As of this writing, there are 907 homes on the market, and if you take into account the 564 homes that were sold in 2016, that equates to 1.6 years of inventory.  However, most of the sellers in this second home market don't even list until May or June to take advantage of the short summer selling season.  At the height of the season last year, there were close to 1400 houses listed for sale.  So, if that number shows up this summer, then the 564 homes sold in 2016 becomes 2.5 years' worth of inventory.  What does this mean for sellers?  What does it mean for buyers?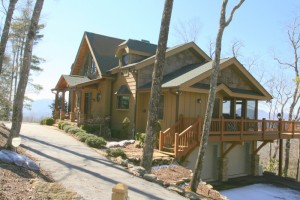 If you're a seller, the odds of getting sold become much greater for you, if we maintain the number of sales we had last year.  Money's a little easier to get, interest rates are going up, home inventories decrease by virtue of the number of sales.  Do you get to increase your asking price?  No.  Why?  Market values have been established during the past several years and we continue to hover at the bottom of ours.  When sellers load the market up during the summer months, the inventory increases and the competition becomes fierce.  When you have motivated sellers vs. the sellers that "don't have to sell", price becomes king.  Generally speaking, price wins most of the time.  If you "don't have to sell", then don't put your house on the market.  Wait until the market recovers enough to justify what ever price you want to put on your house.  The "don't have to sell" sellers help create the glut of homes listed and are constantly disappointed when they have no showings or activity.  IF, however, you're a motivated seller, chances really begin to escalate that you'll get sold.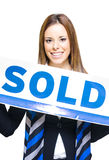 If you're a buyer, the odds of finding a great value are still great.  It begins to become a less than great value if the interest rate you're seeking is no longer available.  It also becomes a bit more competitive in terms of the finding the most appealing home for you.  The very appealing homes that are priced well don't last very long these days.  You have to be ready to take that leap of faith when you find the right home.  Cash IS still king and the ability to close quickly adds to your side of negotiating in most cases.  If you're able to make your transaction a cash one, you'll usually find yourself in a better position to get that great value.  Home values are so much lower than they were in the 2005/2006 time frame, just about any home (by comparison) is going to be a good value!
All in all, an increase in sales in the real estate market here in the Highlands/Cashiers mountain area is good for everyone.  Whether you're a buyer or a seller, the time may be right for you.  Finally coming to the conclusion that market value is what a buyer is willing to pay for your property can be hard for some sellers.  Missing g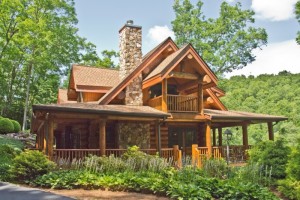 etting that appealing home a couple of times in a row can be hard for some buyers.  These are exciting times, and it could be that this is THE year to buy or sell.  Don't let it pass you by!